Clinical Researcher—April 2023 (Volume 37, Issue 2)
PRESCRIPTIONS FOR BUSINESS
Joel Morse, MBA
The pandemic has produced a series of seismic shifts across broad aspects of our lives, upending so much of what we had previously taken for granted. One example in healthcare is the sudden growth of digital therapeutics (DTx). DTx revenue in the U.S. is expected to reach $11.2 billion by 2030, while the global DTx market is projected to reach $56 billion in just two year (up from a forecast of $9 billion). Much of this growth can be traced back to the start of the pandemic, when the U.S. Food and Drug Administration (FDA) fast-tracked several DTx products to provide options for an increased number of patients with anxiety and depression at a time when traditional, in-person treatment methods were less available. In April 2021, too, the FDA loosened regulations surrounding approval of digital mental health tools to hasten their time to market.
Facing Challenges and Making an Impact
Today, the uses of DTx have expanded beyond mental health and their benefits are making a lasting impact across therapeutic areas, demographics, and pandemic limitations. Innovation across the DTx sector represents a critical new frontier for healthcare and an important opportunity to provide patients with a new kind of modern care. Further, as more of Generation Z enters the healthcare marketplace, these progressive approaches can expect to be welcomed with open arms. For a generation that often conducts much of its daily activity on smartphones and puts a high premium on convenience, healthcare companies that prioritize digital and embrace innovation will be more likely to see success.
Unfortunately, however, innovations relating to the commercialization of DTx have lagged those of the digital products themselves. Instead of coming to market with relative ease, many DTx have been mired in processes that were originally designed for more traditional therapeutics, such as drugs, and ill-suited for the products that are being developed by DTx companies.
"One of the exciting things about new technology as well as one of the challenges is that it really opens up new ways to develop products and then to commercialize them," said Mike Rosenbluth, PhD, CEO at Swing Therapeutics, a DTx company founded in 2019. "The question we need to ask is how we adapt those processes for the new intervention. A lot of the processes of developing a drug are not relevant for what we're doing in DTx."
Thankfully, there are early signs of an evolution taking place in the development and commercialization of DTx, starting with the utilization of decentralized clinical trials (DCTs). DCTs saw a major uptick when COVID-19 struck, and sponsors had no other choice but to conduct their studies remotely. Even as pandemic restrictions lifted, the benefits of DCTs remained. For instance, hybrid and decentralized trials improve patient enrollment both in speed and in diversity by allowing sponsors to target patients without geographic limitations. Well-crafted digital engagement can reach potential participants where they regularly engage with content, capturing their interest and seamlessly bringing them into the vetting process. As a result, DCTs are often more effective at obtaining highly engaged participants that better represent the patient population than the traditional, brick-and-mortar trials.
DTx in Development
Swing Therapeutics is trialing two DTx products for the treatment of fibromyalgia, a chronic pain condition. "We're working to expand access to clinically validated treatments to help patients when and where they need it," explained Rosenbluth. "Right now, there are over 10 million people in the U.S. with fibromyalgia yet only about 5% have access to behavior therapies, so we are working to get this product out to all patients in need."
Since the therapeutics being studied are digital, a decentralized trial is a natural fit. Fundamentally, a DTx is software rather than a pill or injectable, so there is no physical distribution of medicines. There are no physical logistics—no shipping, storing, chain of control, cold storage, or biohazards, plus endpoints can be captured within the DTx application itself, making DCTs ideally suited for DTx studies whether seeking regulatory approval or consumer and payer confidence. Further, because a DTx is also the data collection device, manufacturers often save costs from not needing extra technologies like an electronic patient-recorded outcome to capture data in a clinical trial. DTx trials also benefit from the many other documented advantages of a DCT, including those related to patient recruitment and enrollment.
In the Swing study, for example, the company leveraged a virtual site and was able to recruit on average 10 times the number of enrolled participants vs. those recruited from each of the study's 22 other traditional sites that started recruiting at the same time. Without geographic restrictions, the virtual site could recruit nationwide, and the convenience of a decentralized trial incentivized more patients to enroll and participate in the comfort of their own homes, rather than in traditional clinical settings outside their comfort zone.
Concerns that the lack of face-to-face contact puts virtual sites at a disadvantage seem to be unfounded, based on the Swing study. "Actually, I would say that the [DCT patients have] been more engaged in terms of their participation than [those at] other sites in our study," Rosenbluth said.
There is also the added benefit of reaching participants who might be new to the clinical study process, and a better representation of the population who might benefit from the new therapeutic. "In a lot of clinical trials, there is a database where you can find a narrow set of people who are active trial participants rather than someone who might be more representative of the overall population and participating for the first time," added Rosenbluth.
Aiming for Approval and Beyond
Yet even with these positive developments, the overall processes required to commercialize DTx products remains frustrating, and gaining FDA approval, an already arduous process, is hardly the final hurdle toward achieving success. Instead, it is often just the beginning; DTx companies are then faced with a series of potentially crippling obstacles, from the battle for visibility and market access, to tackling payer- and reimbursement-related issues. Companies also face systemic institutional challenges that include steep learning curves and a lack of awareness from many healthcare providers, who often have entrenched practices about the traditional therapies that they prescribe to their patients.
A traditional pharmaceutical company might spend between $200 million and $300 million to launch a new product, bolstering it with expensive initiatives such as wide-ranging patient support programs, enormous sales and marketing teams, and comprehensive advertising strategies. For the vast majority of DTx companies, such elaborate and expensive product launches are simply not possible. As a result, innovative therapies that might have already cost millions of dollars to research and develop often never successfully reach their markets. This is an unfortunate and unnecessary failure that ultimately leaves patients with fewer options.
For DTx companies to be profitable, or even sustainable, the path to commercialization must be altered and streamlined. DTx companies can help themselves by providing strong, evidence-based data on the efficacy of their therapeutics as well as by developing innovative and less costly ways of educating and enabling physicians to prescribe digital therapeutics and get reimbursed. "We're committed to evidence development and demonstrating that our products are clinically effective," Rosenbluth said. "The industry needs to build on a solid foundation of evidence so that digital therapies can be adopted as standard of care."
Paving the Way for Access
Swing's cognitive behavioral therapy mobile application, known as Stanza, is commercially available under the FDA's Enforcement Policy for Digital Health Devices. In addition to being available by prescription, Stanza is available through Swing Care™, an affiliated, physician-owned telemedicine clinic established by Swing Therapeutics to enable broader access to its product and place it in the context of a holistic care pathway. "We are working to find patient-centered ways to provide widespread access to our product and the holistic care patients need. We expect to expand Swing Care to more areas of the country in 2023," concluded Rosenbluth.
The various pivots that were necessitated by the pandemic over the last few years offer a clear road map for how we can begin to take innovative approaches toward leveling the playing field of healthcare—from developing new therapeutics to ensuring equitable market access. Decentralized approaches and new technologies are the lynchpin, but require close collaboration with regulators, physicians, sponsors, payers, and patients. Without taking bold steps now, we risk potentially muting the impact of important new therapeutics and preventing critical care from reaching those who need it the most.
Joel Morse, MBA, (joel.morse@curavitclinicalresearch.com) is Founder and CEO of Curavit, a virtual contract research organization that designs and executes decentralized clinical trials. Previously, he founded C3i, a business process outsourcing healthcare provider.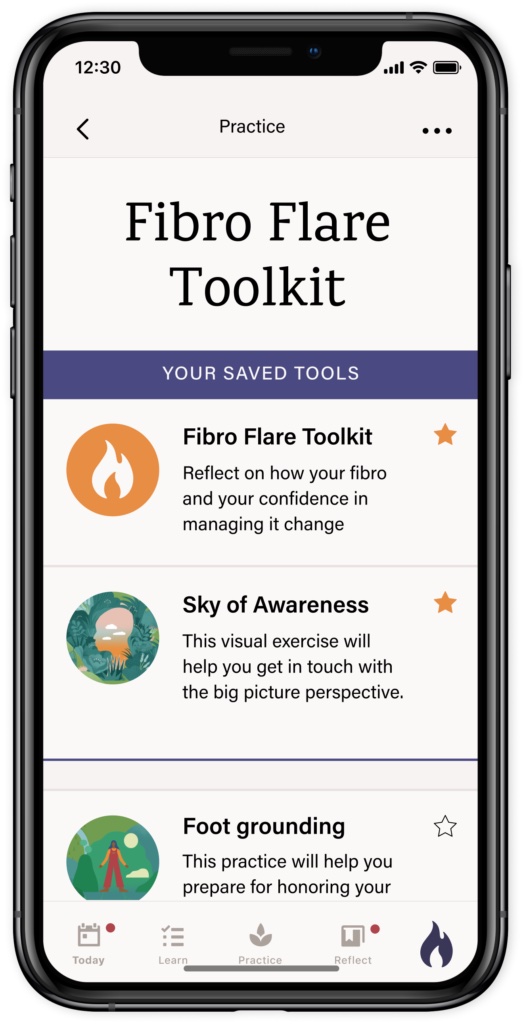 "Fibromyalgia is a chronic widespread pain condition that is thought of as a central sensitization syndrome where there's no peripheral injury that's causing the pain but the brain is amplifying and very sensitized to pain signals," Dr. Rosenbluth explains. "The three FDA approved medications for fibromyalgia work in a proportion of patients but they also have a lot of side effects and no new drug for fibromyalgia has made it to market since 2009. CBT is considered a first-line treatment for fibromyalgia, but people don't tend to get it because of lack of access. So, we're committed to changing that and getting this digital therapeutic out there."
Increasing Access Via a Telemedicine Clinic
To help expand access of Stanza, Swing Therapeutics launched Swing Care, a telemedicine clinic focused specifically on the treatment of fibromyalgia, in October 2022. Swing Therapeutics serves as the clinic's Management Services Organization (MSO), which is responsible for providing administrative support to the practice. However, the clinic itself is physician-owned with all medical decisions made by the practicing physicians along with its medical director, Andrea Chadwick, MD who is Associate Professor in the Department of Anesthesiology, Pain, and Perioperative Medicine at The University of Kansas Medical Center.
"Swing Care is designed to bridge the gap between patient awareness and access to Stanza when medically appropriate," Dr. Rosenbluth says. "The clinic does digital advertising to raise patient awareness. And if they join the clinic, they can also get access to appropriate medication management to holistically treat the condition."
Swing Care services include monthly clinician appointments, ongoing clinician messaging, and behavioral therapies. Currently, Swing Care is only available for patients in Texas, but Dr. Rosenbluth says the plan is to expand to more states in the near future.
However, Stanza is not limited to Swing Care members as the DTx can be prescribed by any physician. Dr. Rosenbluth explains that Swing Care simply offered the company a way to explore a patient access pathway to help those medically in need of Stanza get the therapy at a time when the market access landscape for DTx is still developing.
For example, the Access to Prescription Digital Therapeutics Act of 2022, which was introduced in the Senate in March 2022, could provide Medicare coverage and reimbursement for prescription DTx if passed. And in December 2022, the Senate introduced another bill, the Medicaid and CHIP Access to Prescription Digital Therapeutics Act, which could lead to coverage for prescription DTx under Medicaid and the State Children's Health Insurance Program (CHIP).
"All of the industry partners are working at it along with several senators and congress people, so hopefully that will lead to change," Dr. Rosenbluth says. "In the meantime, there are some payers that are being more innovative such as Highmark, which has issued a positive coverage decision for some prescription digital therapeutics. There are also different business models such as directly contracting with payers or going through employer benefits."
Embracing Decentralized Clinical Trials
As Swing Therapeutics also works toward getting full FDA approval, it has embraced another virtual solution—the decentralized clinical trial (DCT). The company partnered with Curavit Clinical Research, considered to be the world's first ever all-virtual contract research organization (VCRO), to expand the reach of its pivotal multicenter, randomized controlled study called PROSPER-FM. The hybrid trial is expected to enroll about 270 participants recruited from 15 to 25 physical sites plus Curavit's virtual site.
The study is comparing Stanza to an alternate digital therapeutic, a digital symptom tracker that Swing developed based on similar apps that have been validated for chronic pain management. The study will last for 12 weeks and will measure clinical endpoints through patient-reported outcomes like the Patient Global Impression of Change (PGIC) Scale and the Revised Fibromyalgia Impact Questionnaire (FIQ-R) as well as instruments that measure pain intensity and interference, sleep interference, depression, anxiety, pain acceptance, mindfulness, and quality of life.
Curavit's virtual site and recruitment process have quickly helped to ramp up participation in the trial. Compared to physical sites that started at the same time, Curavit has enrolled 10x more patients in its virtual site. The VCRO has a lot of experience with DTx decentralized trials as more than 50% of its clients are in the space.
"We have a very rigorous process to screen and educate potential participants into this trial because a lot is expected from them," Joel Morse, Co-Founder and CEO of Curavit, explained to PM360 in an interview. "We had to ensure that the participants are aligned with the protocol, inclusion/exclusion criteria, and that the data can be used for FDA approval. We've also been working with Swing to make sure that they are high-quality participants by adherence and they are doing all of the activities they're required to do and staying in the trial. So far, we are seeing participants who at are top of the bell curve if you will."
Curavit recruits potential participants through web advertising on Facebook, Reddit, and Twitter to build awareness of the trial. The ad directs people to a landing page that offers a combination of education about the trial as well as a self-screening questionnaire to test eligibility. If eligible, they are presented with an opportunity to have a 90-minute live engagement with a Curavit clinical research coordinator, who makes sure they are aligned with the study's protocol and inclusion/exclusion criteria. Ultimately, this process weeds out more than 50% of the people who initially self-screened correctly.
Curavit also manages the process for patients to get their mandatory urine drug screening by lining them up with their nearest Quest Diagnostics lab and providing them with a QR code that includes payment for the session and the information for where to send the results. Once they pass through all of this, participants are scheduled to meet with the principal investigator (PI), a board-certified rheumatologist, who can ensure the patient's diagnosis of fibromyalgia. At that stage, Curavit also works with the participant to download the application, set it all up, and make sure they know how to use it.
In a previous prospective single-arm clinical trial (REACT-FM), Swing found that 88% of participants were satisfied with Stanza and 91% preferred either using the app alone or in combination with other approved fibromyalgia medications, compared to using approved medications alone.
"At the end of the day, we're trying to help patients change their relationship with pain," Dr. Rosenbluth says. "The overarching idea of ACT is to help people accept what's going on in your body and to separate your thoughts and feelings from yourself, so you can let those feelings pass. And then we're trying to drive behavior change by helping people identify their values and taking committed action aligned with those values. It helps patients take control over their choices rather than letting their symptoms dictate their life."