Background
Lark offers programs for chronic disease prevention and management using interactive and personalized health coaching through the Lark application on a smartphone. Through a mobile application, a Lark coach provides 24/7 support on your journey toward your health goals. Lark specifically focuses on the areas of diabetes, hypertension, and cardiovascular disease.
Problem
Lark is performing a trial for an investigational digital therapeutics (DTx) for chronic cardiovascular disease. The therapeutic will measure and unveil early detection, management, and de-escalation opportunities for individuals who are at risk for, or are managing, cardiovascular disease. Globally, 90% of clinical trials are delayed due to underperforming patient recruitment. Here, we will gain an understanding of how to handle patient recruitment challenges.

Solution
Entirely virtual trial leveraging a virtual CRO site (no physical sites).
Curavit rapidly deployed a secure and HIPAA-compliant platform for managing web-based and email-based participant recruitment, e-consent, participant retention, and endpoint data collection

Recruited 150 participants using web advertising, self-screening and final screening, e-consent, and enrollment using Clinical Research Coordinators
Sponsor is partnered with a Healthcare Provider, who provided thousands of screened names to contact for enrollment
Screened names were contacted via email and text campaigns and opted in for a screening and ultimately e-consent and enrollment

Clinical operations team engaged with study participants throughout the course of the three-month protocol.

Three monthly calls to ensure compliance with application usage and self-reported data capture
Manage two online surveys with the study participants to capture critical endpoint data
"In conventional trials, which are typically brick and mortar or in-person trials, the people who end up participating are a select group. They are what you'd call a biased collection of participants. These are people who are willing and able to travel to the facility where the trial is conducted. People who join trials are sometimes more health conscious than the average person, or more likely to be from an urban versus a rural area. Participants also tend to be less diverse, or from different socioeconomic backgrounds than the general public. We want to remove that bias from the trial. That allows us to study people who are more likely to be future users of Lark so that the results that we're obtaining are applicable to the general population. We want to make sure that we're reaching the people who we know will be the users of our program. That is why we really have our eyes on this decentralized clinical trial."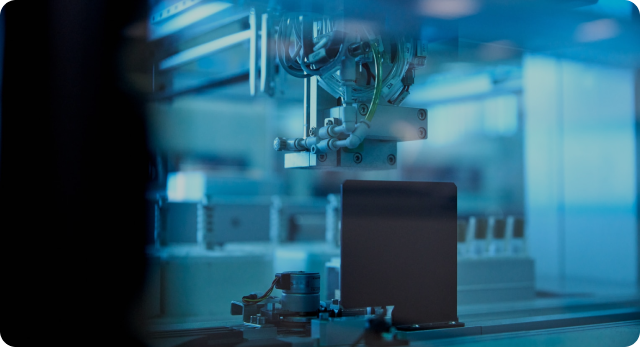 Conclusion
Web-based recruiting is highly effective compared to traditional methods and can be executed seamlessly in a purely decentralized clinical trial protocol.
A purpose-built DCT platform that enables sophisticated multi-channel participant management ensures a highly efficient and effective clinical trial.
This is a novel example of a purely decentralized clinical trial with a purely digital therapeutic.